I'm Liam and I am a music producing film and photography enthusiast with interests in graphics, design and 3D Modelling and the progression of technology in general.
As an audio engineer I have built a career from the beginning, going the educational route to understand the science of sound and working in many areas of the "engineering" industry to learn the practice.
While there have been a number of challenging moments over the years, these are far outweighed by the good times and I do not regret for one moment the choice to dedicate my life to the craft.
It has introduced me to nearly everyone I know today and taken me (literally) all the way around the world… and it keeps giving, especially now that I am no longer a beginner engineer looking for approval, rather a seasoned professional looked to for advice. The jobs that have built this broad understanding and knowledge are:
Performing DJ & Music Producer
DJ & Music Production Tutor
College Performing Arts Department Technician
Local Crew / Venue Technician
Followspot Operator
ASM / DSM / SM (Technical)
Audio 2 / Audio 1
Assistant Head Of Department
Head of Department
Freelance Recording/Mix/Mastering Engineer
Sound Designer (Theatre, Film, PA System)
Freelance Audio Consultant
I have also worked as a golf ball collector, paper boy, removals man, kitchen assistant, receptionist, bank cashier, technical customer service advisor and while these positions may not have directly contributed to developing my knowledge of sound, they definitely got me to where I am so I feel they deserve a mention.
In terms of audio equipment, I have worked with a lot of different hardware and softwares to achieve different creative effects in various applications and contexts. These include (but are not limited to):
Yamaha DM1000, LS9, M7CL, QL1/5, CL3/5 (Studio Manager/App Control)
DigiCo SD7, SD9, SD12 (+Racks)
Allen & Heath T112, SQ6, DLive
Behringer X32 / Midas M32
Soundcraft Spirit, Ghost, Ghost LE
Audient ASP
Pro Tools 12/perpetual
Qlab 3/4
Ableton Live 7/8/9/10
Apple Logic 7/8/9/X & Mainstage
Studio One
Steinberg Nuendo/Cubase
Native Instruments Maschine/Kontakt/Traktor/Battery/Z2 Mixer/F1/X1
DANTE (Devices/Network/Sync/Troubleshooting)
Since a young age I was interested with recording and manipulation of audio using tape machines and recordable walkmans / dictaphones. For a while after that, the passion laid dormant as other activities took priority.
It was in college the passion was found again, rekindled through the practice of DJing and ultimately starting my career in sound. Having performed a number of private and public parties and events already at this age, I was working an office job at the time sat at the front desk thinking "wow, I could be sat in this very chair everyday for the next 20+ years (like the petty woman that thought she ran the place but was actually just chasing a carrot)". In that moment I decided that it was time for a change. I applied to Leeds Metropolitan University through clearing and was accepted within two weeks and relocated within four.
I studied a B.Sc. in Music Technology at undergraduate level from 2006 – 2009 and continued part-time for two years after this course to complete an M.A. in Music Production.
While undertaking my studies, I was working in various technical roles until finishing university and soon after taking the leap to be a freelancer.
Since setting up as self employed I have toured theatres, festivals and arenas across the world. Working with A-list artists and celebrities as head of department for events that are seen by over 500,000 people in a single year season.
Having toured for the last 6 years consecutively, the impact of the Corona virus as brought a welcomed end to this lifestyle and has forced concentration to my former practices of studio craft (rather than live).
With this in mind, I have had this plan for a while already and have been spending what time I do have between tours to renovate a future studio space and will be focusing my attention to music and sound for film and games and web.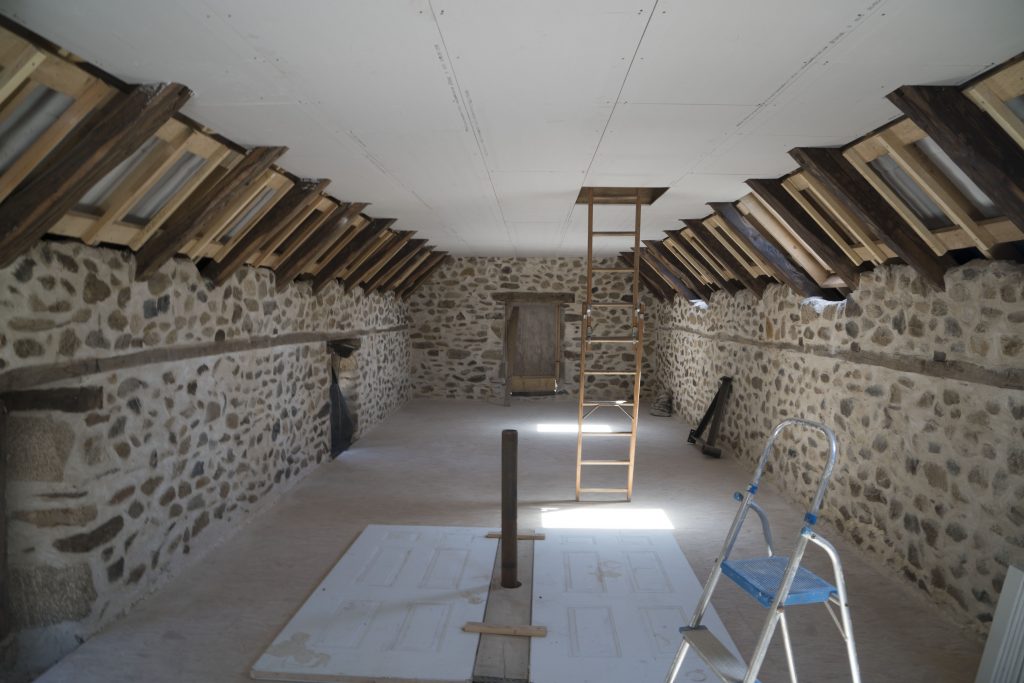 The build is expected to be completed in the next two months with scheduling being provisionally made for July/August. For more information about the space, equipment, services and availability please feel free to get in touch.
info@liampartridge.com